JB CUSTOM HOME BUILDERS INC.


THINKING OF GOING GREEN? VISIT OUR "GO GREEN" SECTION FOR MORE INFORMATION.

E & S CUSTOM CABINETRY, LLC.

E & S Custom Cabinetry is owned and operated by Jeff Bosley.  Raised in a fourth generation family of builders and woodworkers, he was only 10 years old when he started working in the family trade.  His love of woodworking led him to start his own construction company, JB Custom Home Builders, Inc. and from there, E & S Custom Cabinetry, LLC.

CABINETS AND VANITIES

LAMINATED & SOLID SURFACE COUNTERTOPS

INTERIOR DOORS

TRIMS AND MOULDINGS

ENTERTAINMENT CENTERS

BEDS AND HEADBOARDS

TABLES

AND MUCH MORE!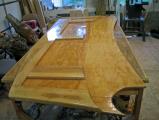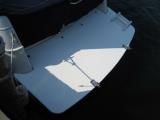 Click on image to enlarge.